Harness at the Royal armouries
Harness will be exhibited at three Royal Armouries sites over 2017 and 2018.

Tower of London: start March – end July 2017
Fort Nelson: start August – end November 2017
Leeds: start January – April 2018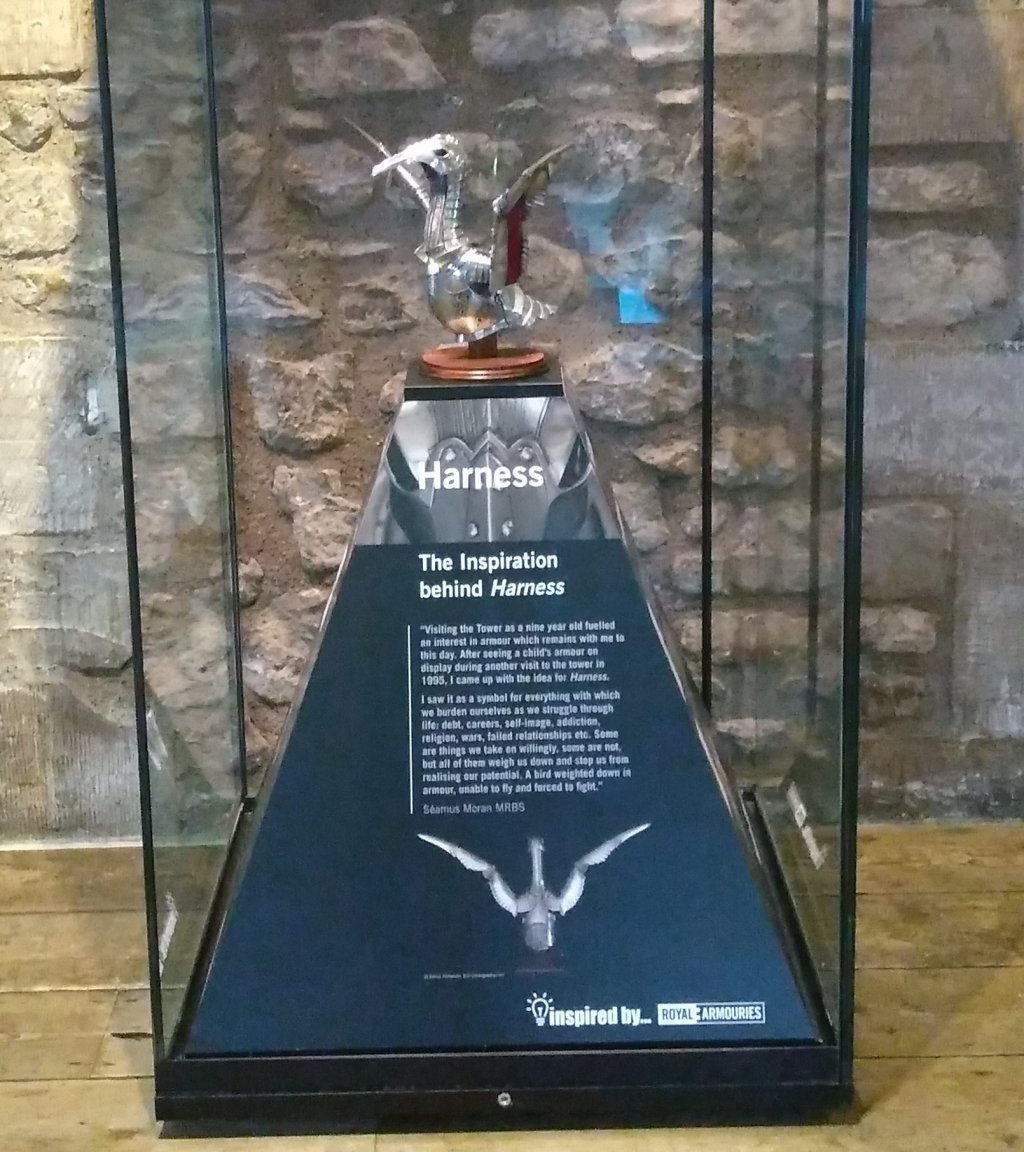 27/06/2017
Harness will be on display to the public throughout 2017 and 2018 at Royal amouries sites around the UK. Starting in the White Tower at the Tower of London. These prestigious venues are the perfect settings for this work and will be seen by tens of thousands of visitors. It has taken me many years to get this to happen.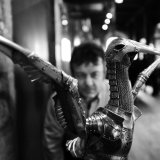 The piece itself was started way back in 1996 and was not finished until 2014! The negotiations with the Royal Armouries took a couple of years before finally on a sunny morning in March this year, I turned up at the Tower to install the piece. the staff had prepared a great display case and it all went to plane in time for the first visitors of the day.
It even made page 4 of the Times that week. A truly unforgettable experience for me and I hope for at least some of the many visitors who will see it over the coming months.